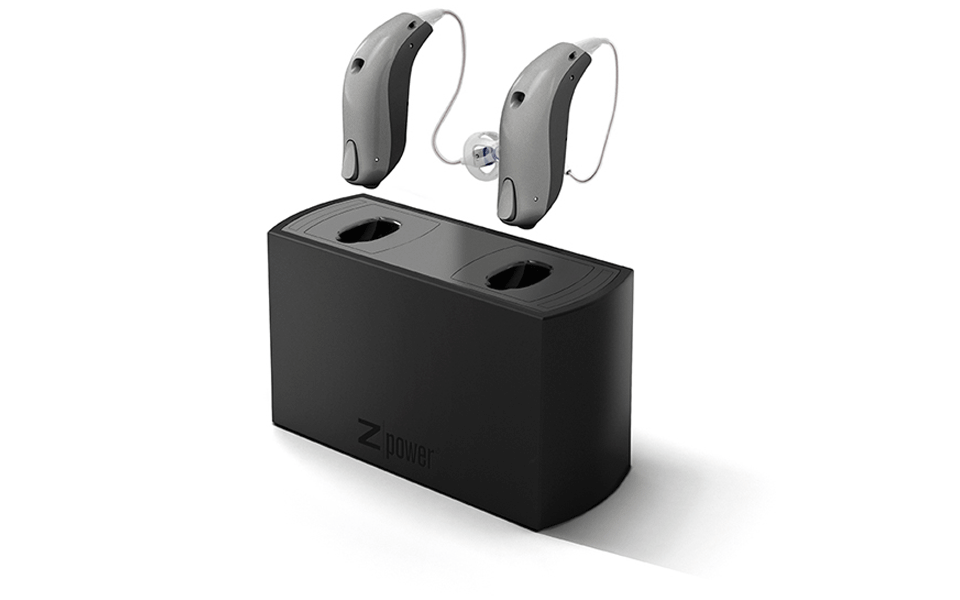 Patients love the features of Capto—and now it's even more flexible!
The new Capto miniRITE features the ZPower rechargeable battery system.
With an overnight charge, patients can enjoy all-day power without interruption and without the need for regular battery changes.
ZPower batteries in the Capto miniRITE:
• Hold 40% more charge than other rechargeable microbatteries
• Can interchange with disposable batteries if needed
• Last about a year—buy them once annually!
Give your patients the confidence their Capto miniRITE will perform all day, even using advanced features like Bluetooth streaming. Since the hearing aids (not the batteries) go right on the smart charger, there's no need to fumble with tiny discs and frequent change-outs. It's simple and convenient. And one ZPower rechargeable battery lasts for 400 charging cycles—as long as 100 disposable batteries!
Capto miniRITE with ZPower. Help your patients enjoy seamless hearing - all day long.
| | |
| --- | --- |
| Listening Activities | Duration per Charge |
| No Streaming | 18-19.5 hours |
| 90 minutes of Iphone® streaming | 15-17 hours |
| 4 hours of TV+ 1 hour of Iphone® streaming | 15-16 Hours |
Estimated battery life may vary depending on the use of the hearing aid, the degree of hearing loss, amplification and listening activities.
70% of hearing aid wearers say they want rechargeables. Give them exactly what they want in the new Capto miniRITE with ZPower. Ask your Audina representative for full details today!
---